Whats On Your Bucket List? 100+ Page Bucket List Journal Notebook!
Are you always in search of unique gift ideas...?
If you're like me, I stink at gift giving... I want to give a meaningful gift to a friend or loved one, but usually fail miserably! So, I've been on the hunt for gift ideas that are unique and inspiring!
Through my determination, I think I've stumbled upon something pretty cool...! A one-of-a-kind-item!
The cutest BUCKET LIST journal gift set, ever!
.................D E T A I L S ...............
♡ One Hard Cover Notebook (13cm x 18cm with 144 pages) 100 Bucket Lists!
♡ Two rolls of washi decorative tape (big and small) in fun random patterns!
♡ One multi-color ballpoint pen (6 colors)
♡ Gift Box Set
♡ Click here to see more pictures, colors and specs!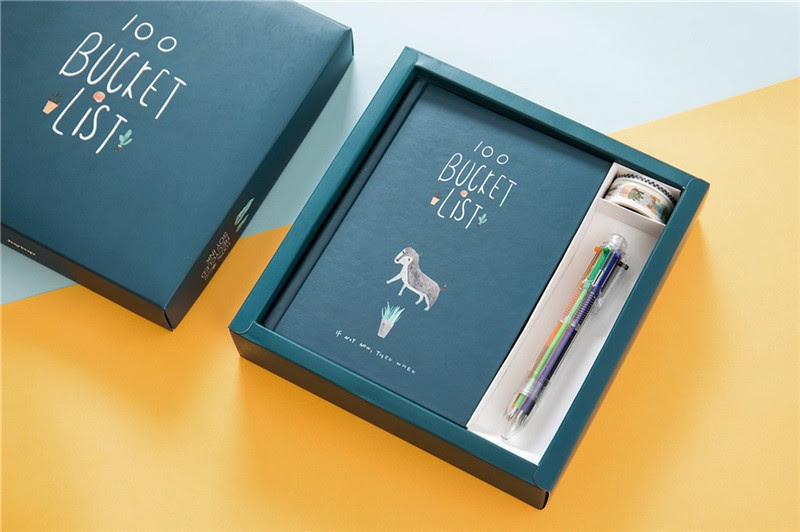 I bet you have the perfect person in mind! Or, you can't wait to start living your life to the fullest! What are you waiting for? Click the link below to own this sweet bucket list journal!
So what are ya waiting for? Head over to Kalyn's Finds store! :)
Until next week,
Xoxo 🌞
~ Kalyn