Pineapples Pineapples PINEAPPLE PILLOWS!
Man, ever since I launched this week's Friday Find I've been seeing pineapples EVERYWHERE! You too? It's so funny how that works.
In case you missed it, this Friday's Find is: Perfect Pineapple Pillow Covers
(now you'll be seeing pineapples everywhere too! ;)
When I first showed these pineapple print covers to my Mom and sister (you'll be hearing about them a lot, LOL) we each had a different idea about which prints were our favorites and where we would put them in our houses!
My Mom absolutely loved the orange-ish print (pictured below) for her outside patio furniture. It matched outside furniture perfectly and fit her colorful scheme.
My sister spotted the neon pineapple print right away and had one place in mind for this cover -- her office. It's perfect for a little loveseat and will add some chic and color.
And me, Kalyn? Well, Ayla's nursery featured a mulberry colored feature wall (try finding THAT color at Benjamin Moore, whoo boy ;)
But when I spotted the three pineapple print I could see bits of that mulberry in it with other accent colors I used in her nursery. I just loved this fun print, it's perfect for a child's room and adds some gorgeous accent colors to boot.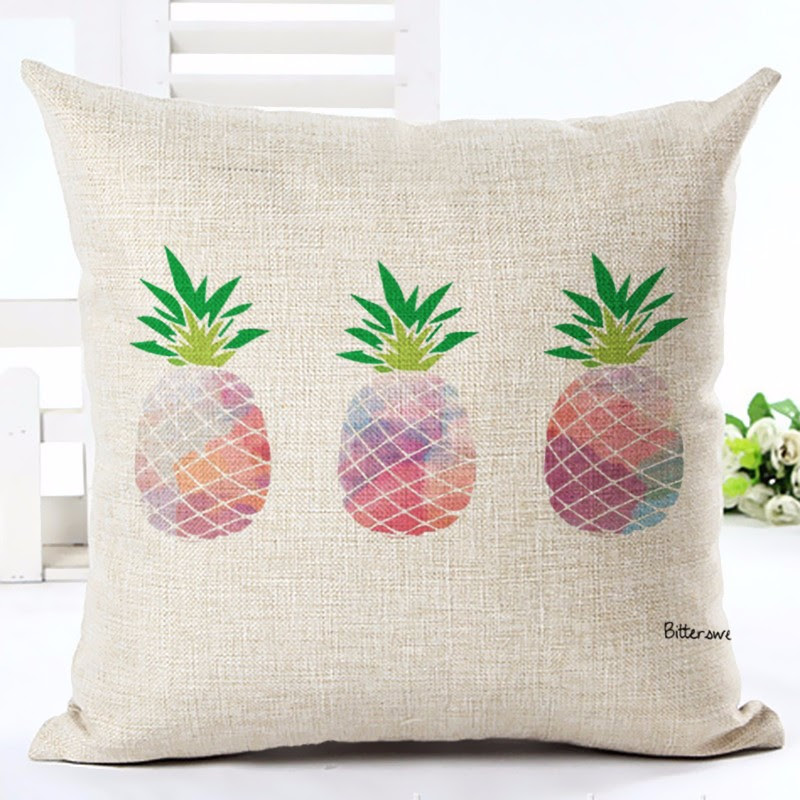 A funky patio accent.
On a love seat in your office.
An accent with a splash of color for a kids room.
Is there anywhere that these pillows would NOT look good?!
Where are YOU going to feature these chic pineapple print covers? I'd love to know, and send a pic once they are received!
The clock is ticking...you have until Wednesday at midnight to grab this deal (they're $10 per cover) before the price goes up!
Head here to mix and match: https://kalynsfinds.com/products/perfect-pineapple-pillow-covers!
Well, it's Saturday and I'm celebrating Easter with my awesome family in the Rockies so i'll let you go!
Wishing you a wonderful weekend and Easter  
~ Kalyn